AIREX® My Space, My Time.
There is my time in my day, that's that part of the day that I dedicate to me.
I put all the stresses, worries, naggings of the day aside, and get into my zone, this zone is my space, where I get better, stronger and strive to be my own best.
My own best is what I wish for me, what I feel I need and strive to achieve. I want to be the best version of me for me, on my own terms, in my own space.
In my own space, I space out the negatives and attract the positives.
This is my space, my life, for the great ultimate feeling.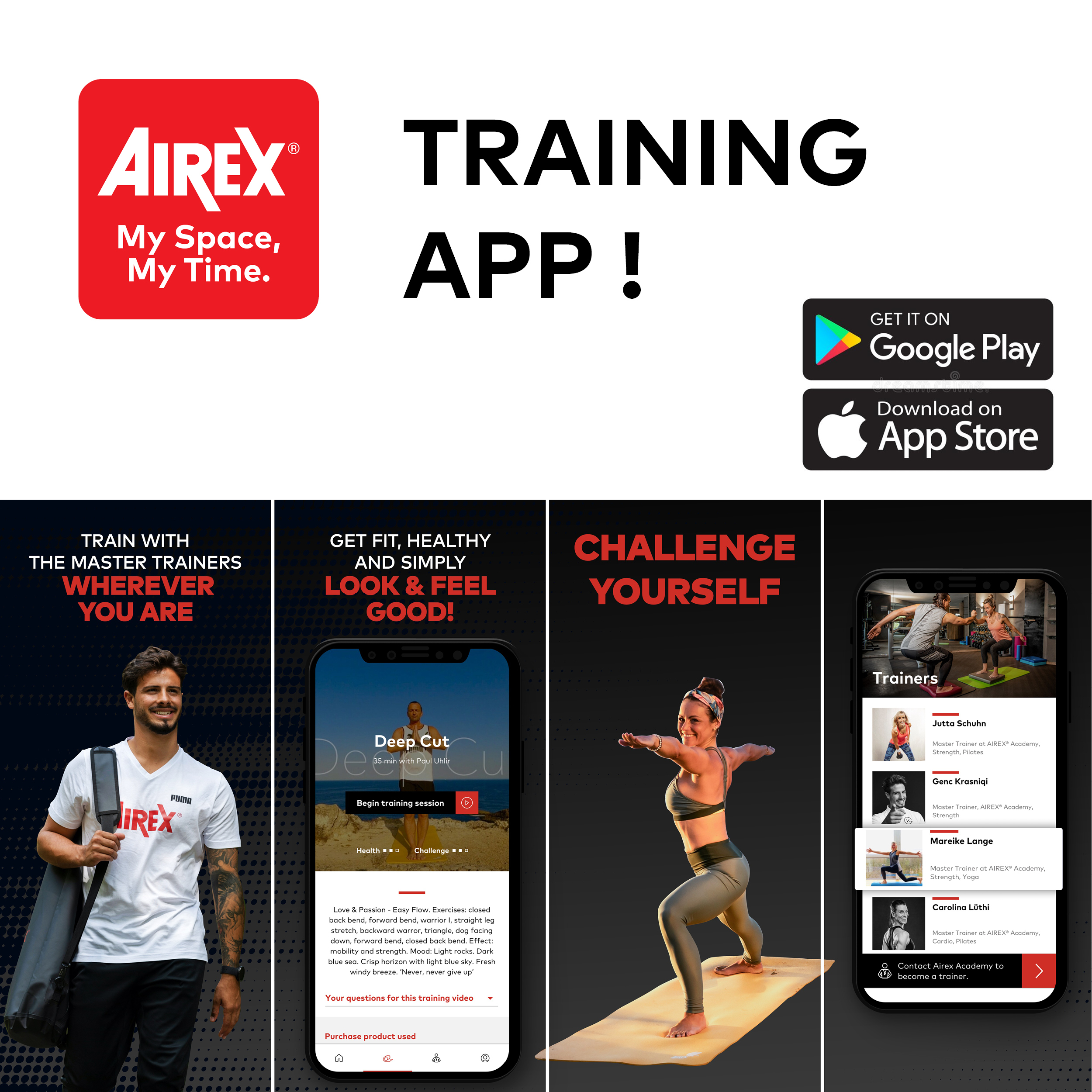 News & Actions
AIREX® Academy Training App
Our AIREX® Academy Training App is now available! The Airex® App powered by Airex Academy® is a highlight to connect our products towards to the demands of our consumers in a sustainable way. Beside the trainings by our Master Trainers the App serves as a product support to get the best out of your AIREX® products.
Airex® Instagram
Products made in Switzerland that are proud of their origins. Our products are of the highest quality and guarantee lifetime satisfaction. Visit us on Instagram to stay up to date.
Airex® on YouTube
New training video material has been created. You can find numerous training videos on our YouTube channel.
New videos are constantly being shot and uploaded. So it is definitely worth to check it out.