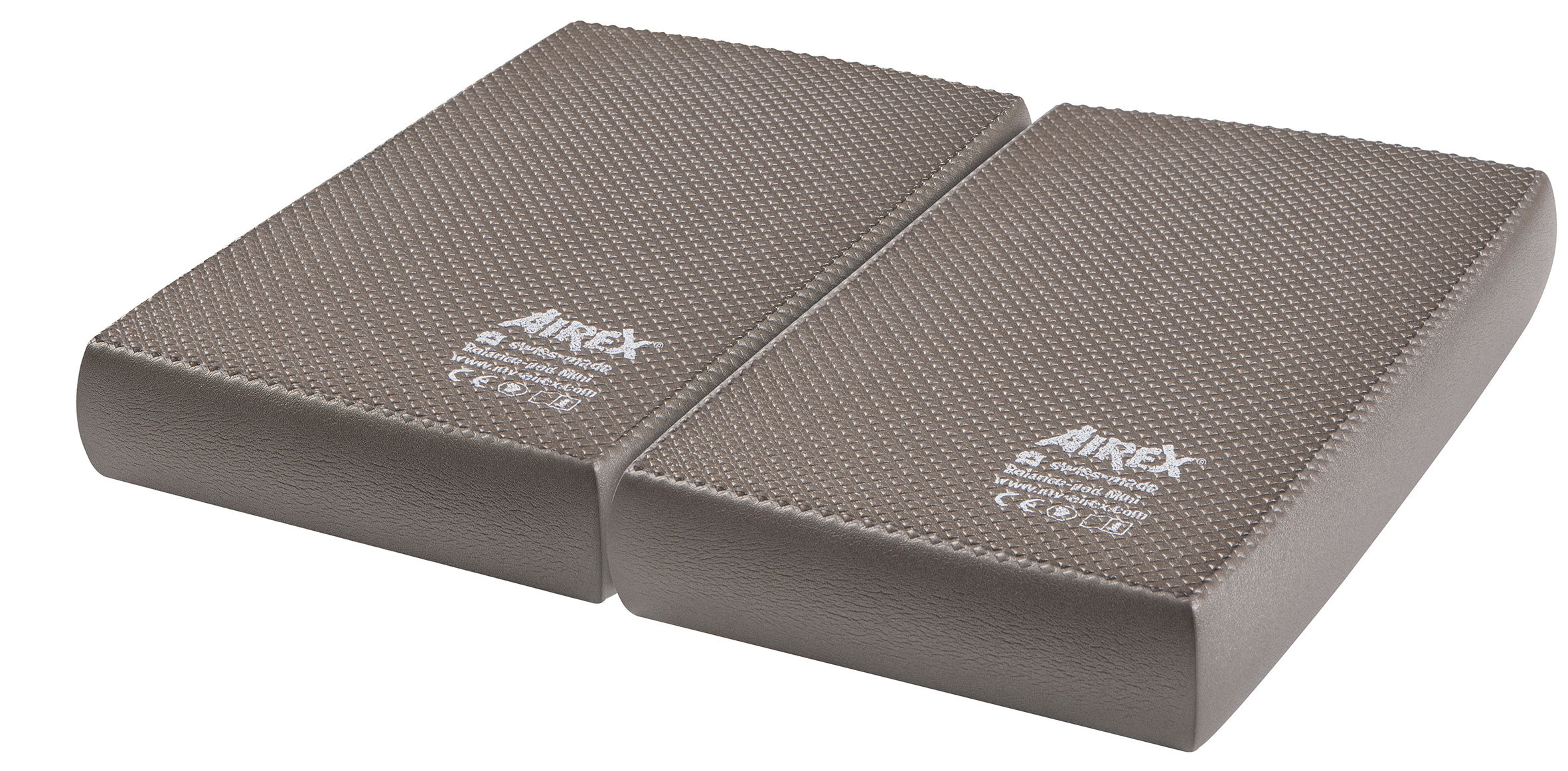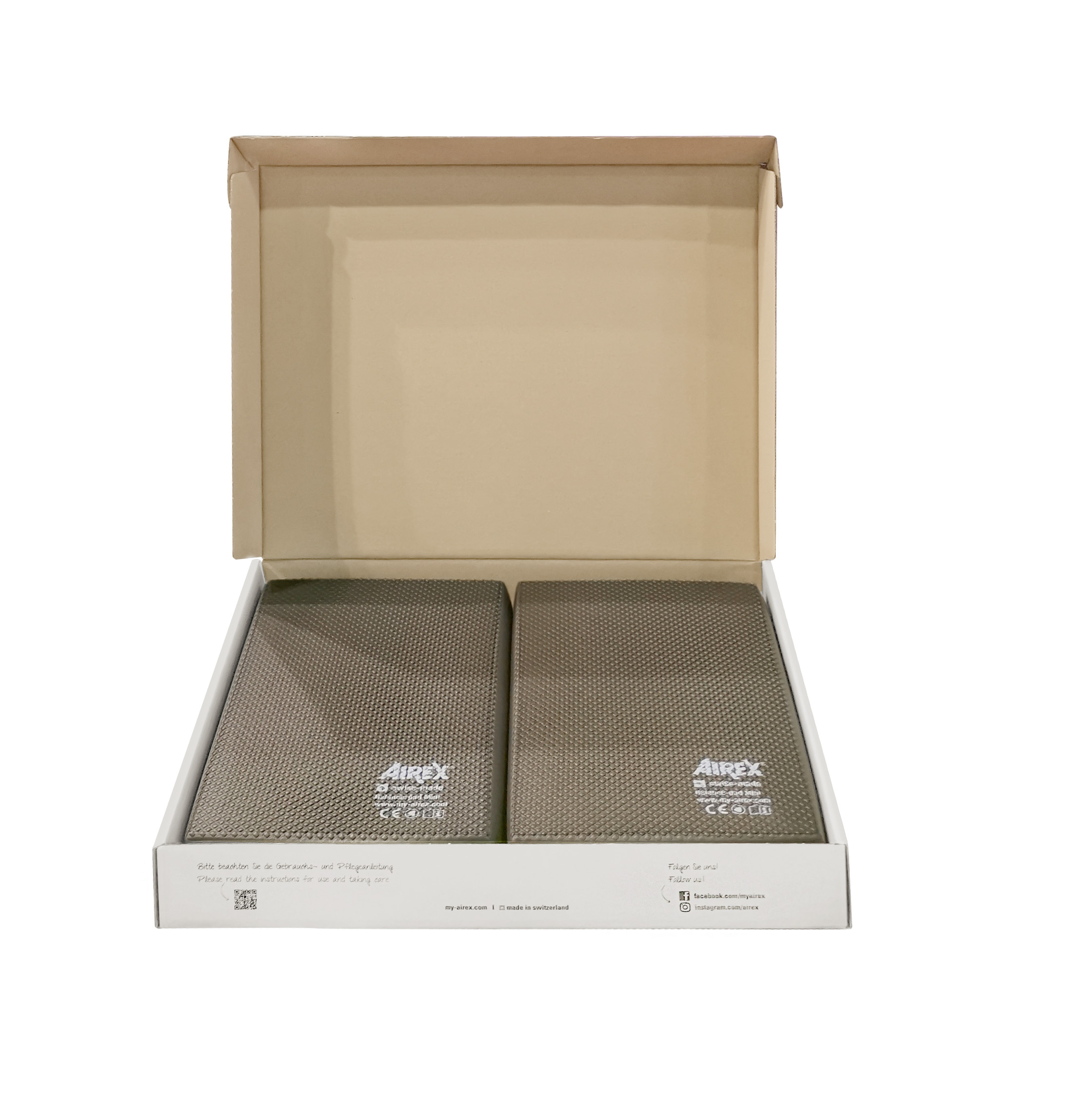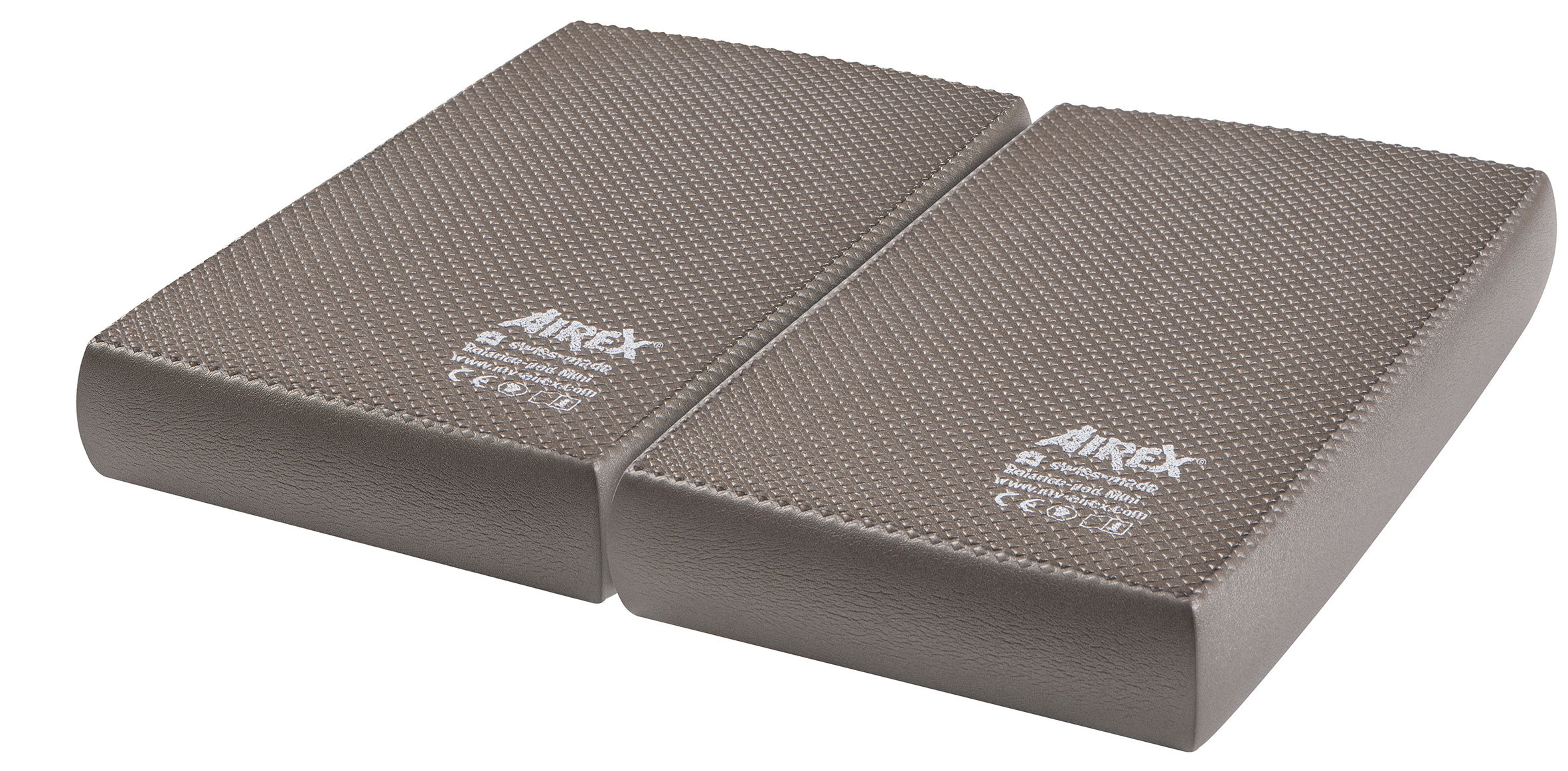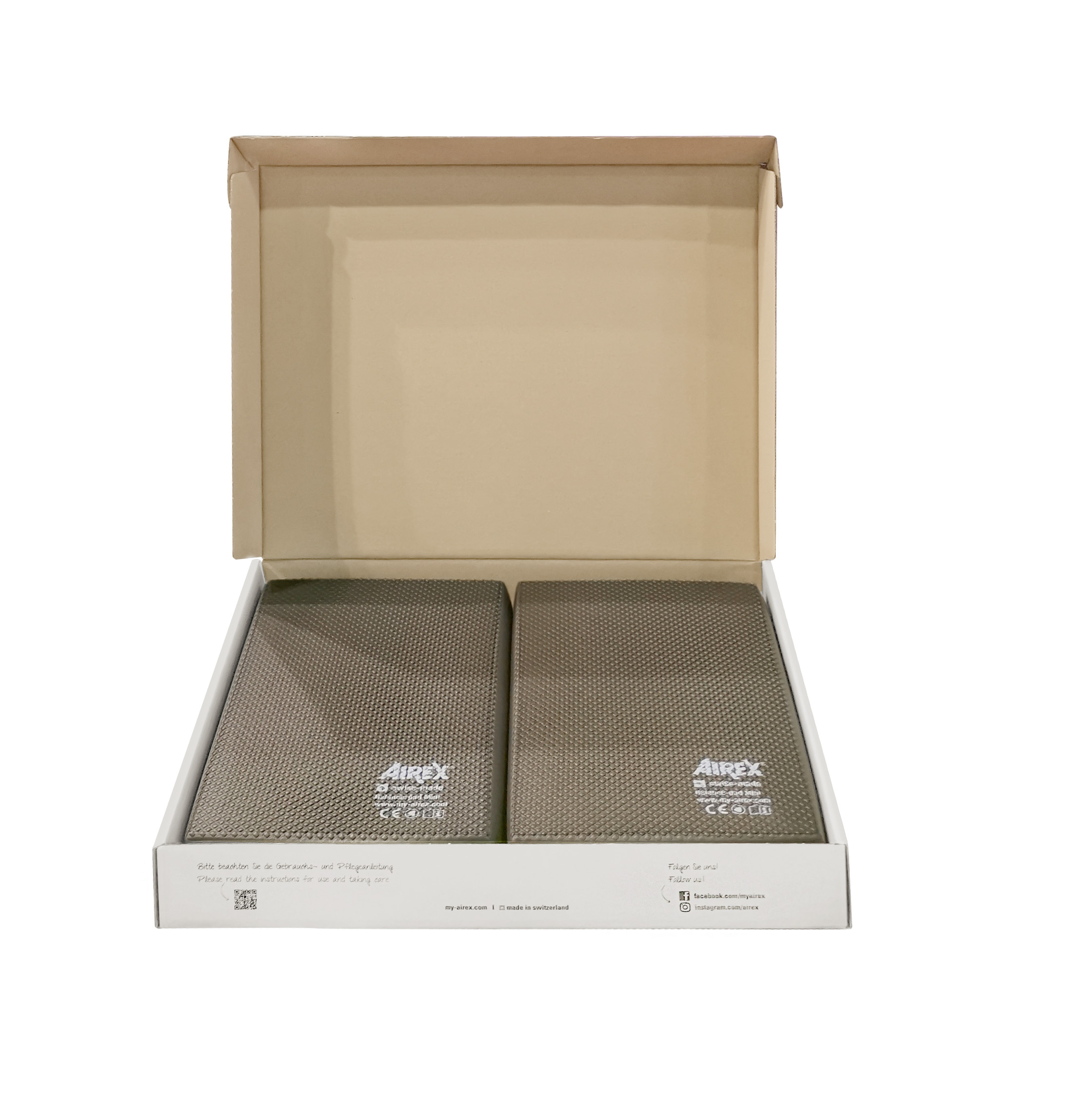 Product number:
SW10014.1
Product information "Balance-pad Mini Duo"
The AIREX® Balance-pad Mini was developed particularly for the requirements in functional training and it is also ideal for traveling. In addition to its use as an active training tool, it offers the trainer good support when instructing. The smaller training area is ideal for one-legged and single-handed functional exercises as well as for dynamic training and it makes the Balance-pad Mini fit into any sports bag or hand luggage. Due to the comfortable, smooth surface, the Balance-pad is not entirely slip-resistant on smooth floors. We therefore recommend an AIREX® mat underneath as the ideal complement. The AIREX® Balance-pad Mini is offered here in a practical double pack in order to achieve more variety during training.

Balance-pad Mini Duo Lava: 1 piece= 2 Pads
*Warning: The antimicrobial Sanitized® hygiene function integrated in our mats protects the material from odors, bacteria and mold. Contains a biocidal product with the active ingredient folpet. Concentration: 0.1 - 0.2%
Size (L x W x H): ca. 41 x 25 x 6 cm (2x)
Balance-pad Mini Duo Lava: 1 piece = 2 Pads
Weight: ca. 0.90 kg
Properties from "Balance-pad Mini Duo"
Certifications:

AGR

, CE

, MD

, Sanitized

, Swissmade

Characteristics:

Comfortable

, Extra small

, Hygienic

, Long-lasting

, Multifunctional

, Non-slip